Erin Relac of Erel Fiber Art will be joining us in the So Me Loft Space on Wednesday September 28th from 6:30 - 8:30pm. Click here for more info!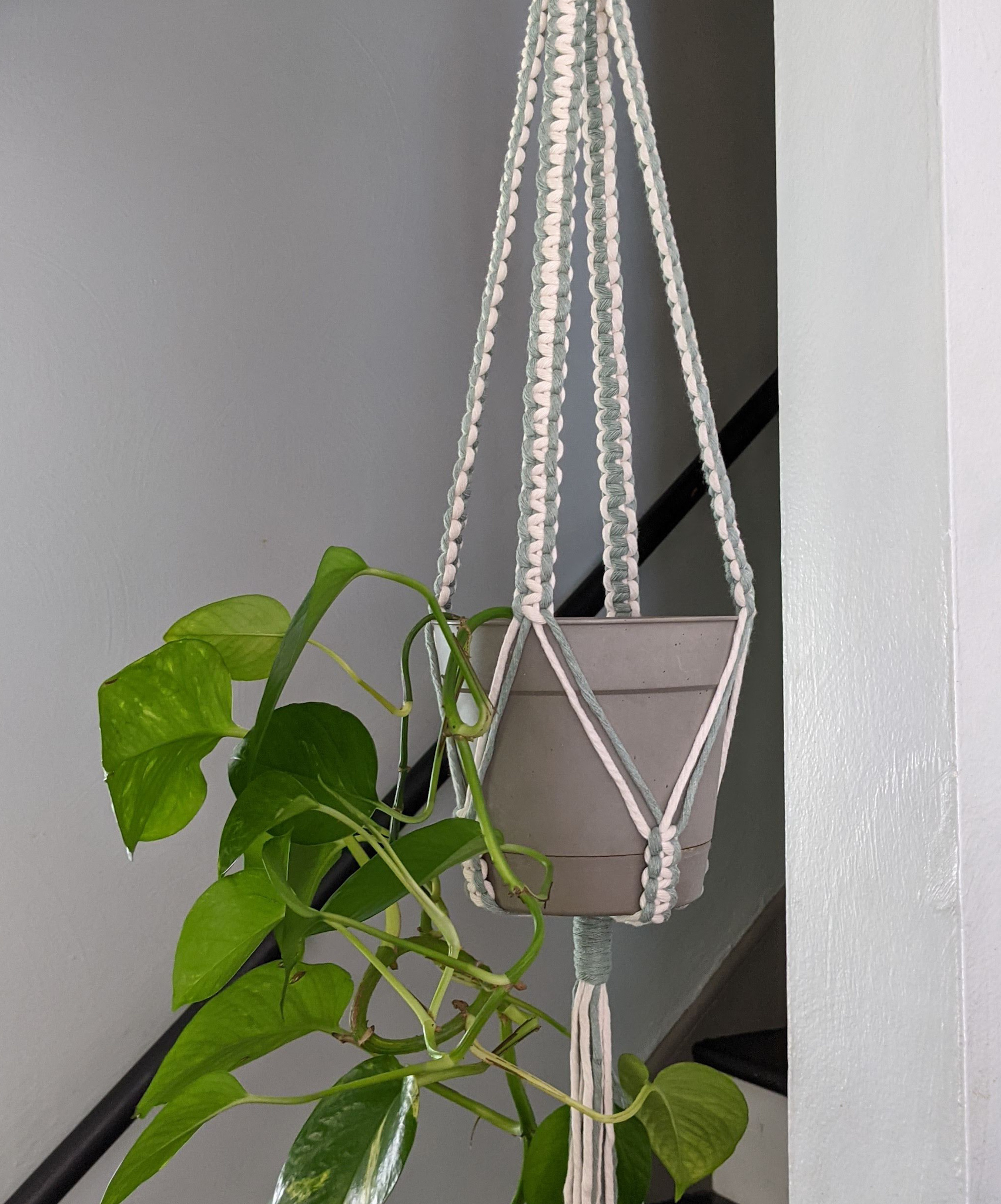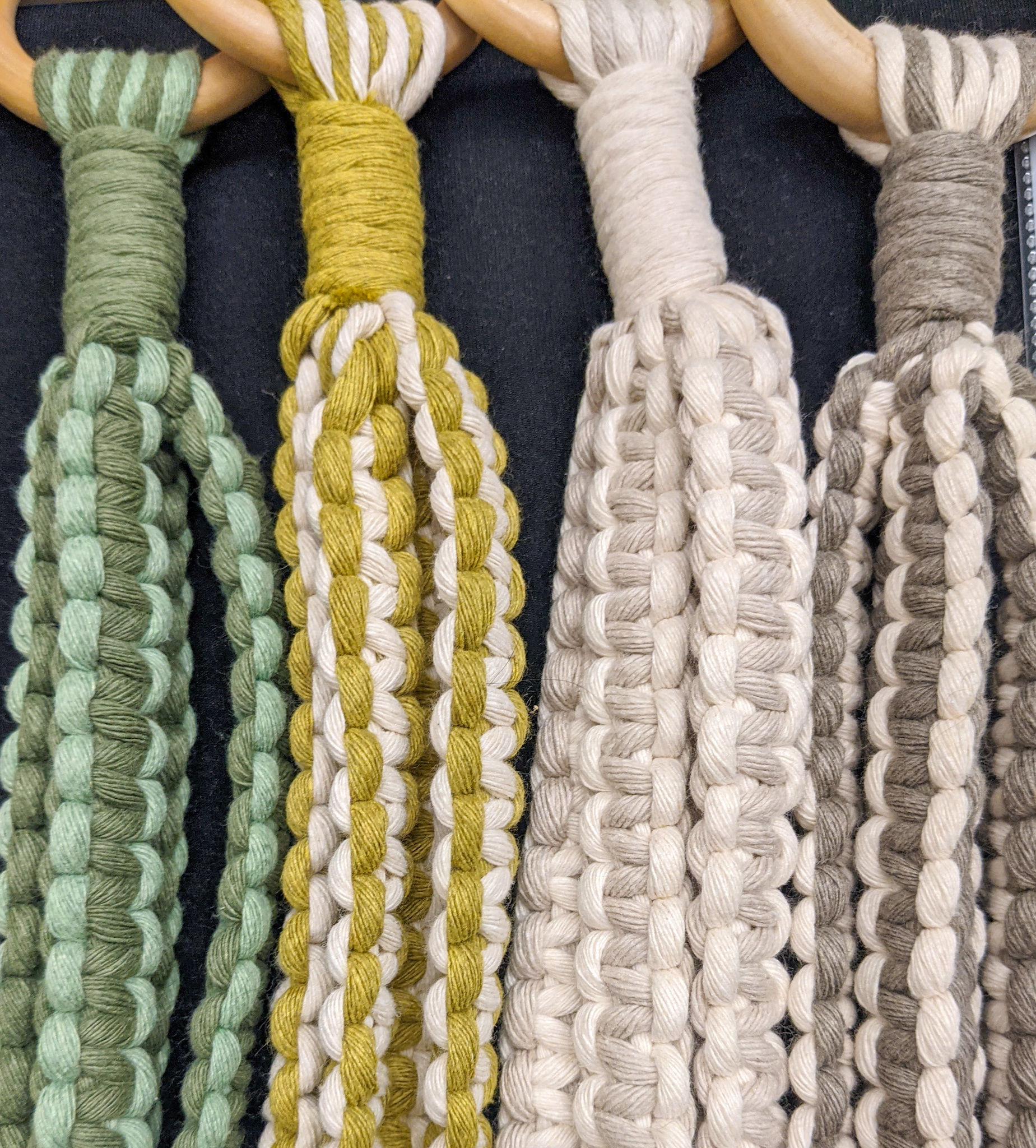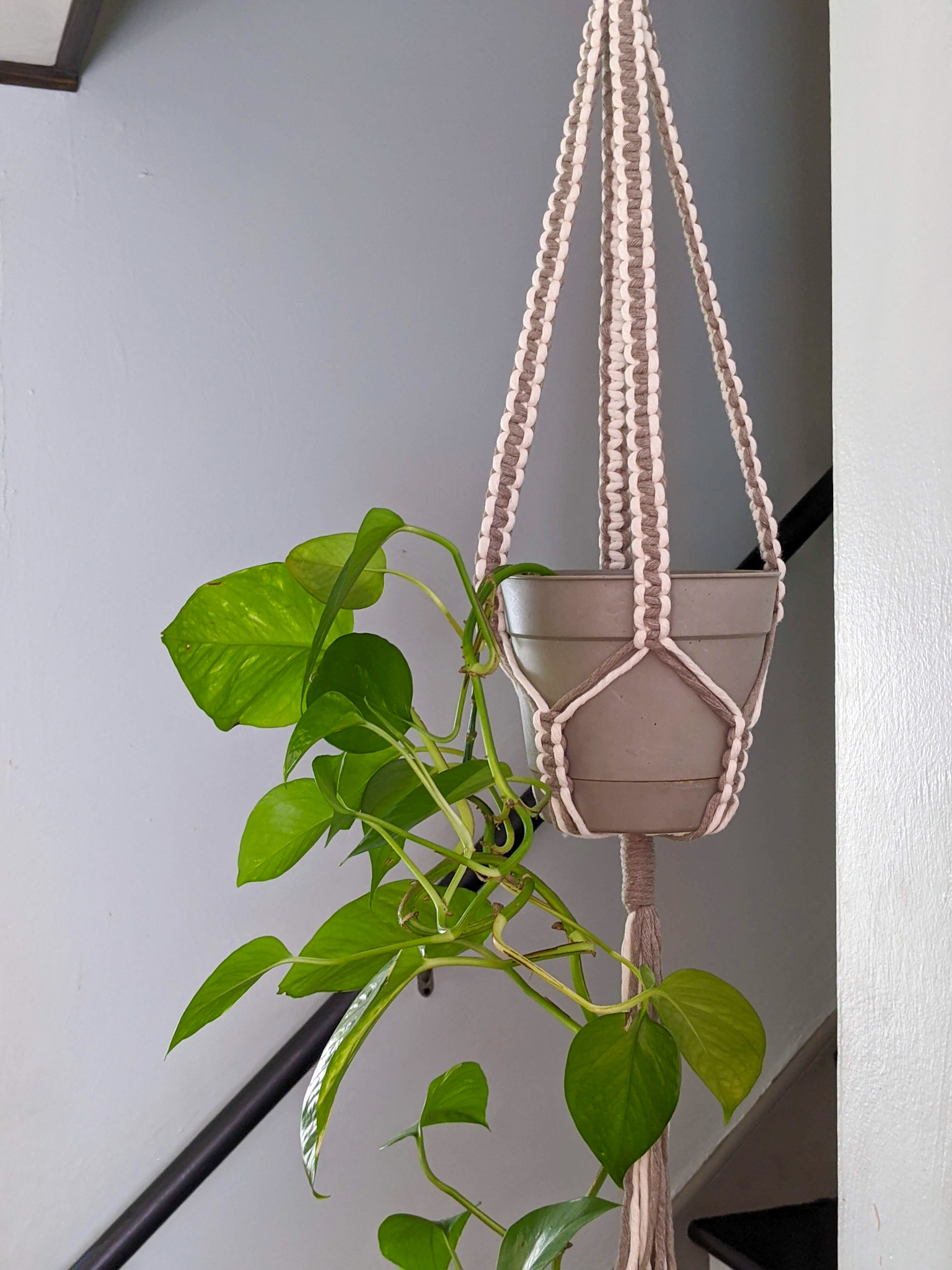 During this class you will be making multi colored plant hangers using different colored cotton cord and basic square knots. This is the perfect class for beginners, but will also be fun for experienced knotters. 
This class is for those who are age 13 and up. It is $45/person. The deadline for signing up is Tuesday September 28th.
About Erin:
Erin Relac of Erel Fiber Art is a self taught fiber artist specializing in macrame. She created her first macrame wall hanging in 2019 and has spent the time since then perfecting her craft. Using cotton cord she creates intricate wall hangings and plant hangers out of her home in the North Hills. All of her designs are her own and many of her pieces are one of a kind, inspired by vintage macrame designs of the 1970's.
Fun Fact:
Erin loves plants and gardening!
To register for this class, please speak with a So Me team member at 412-767-8818. If we are closed, please leave us a message and we will get back to you during our next business hours!
So Me Artisan Wares and Jewelers Studio
3940 Middle Rd. Allison Park PA 15101
www.somepgh.com
412-767-8818
Follow us on Instagram to stay up to date on all of our awesome classes and events coming up! @somepgh and @somepgh_loftspace