Join us on Wednesday September 21st from 6-7:30pm to learn from Elena Michelle about how to make a bracelet and leave with two you have created! Click here for more information!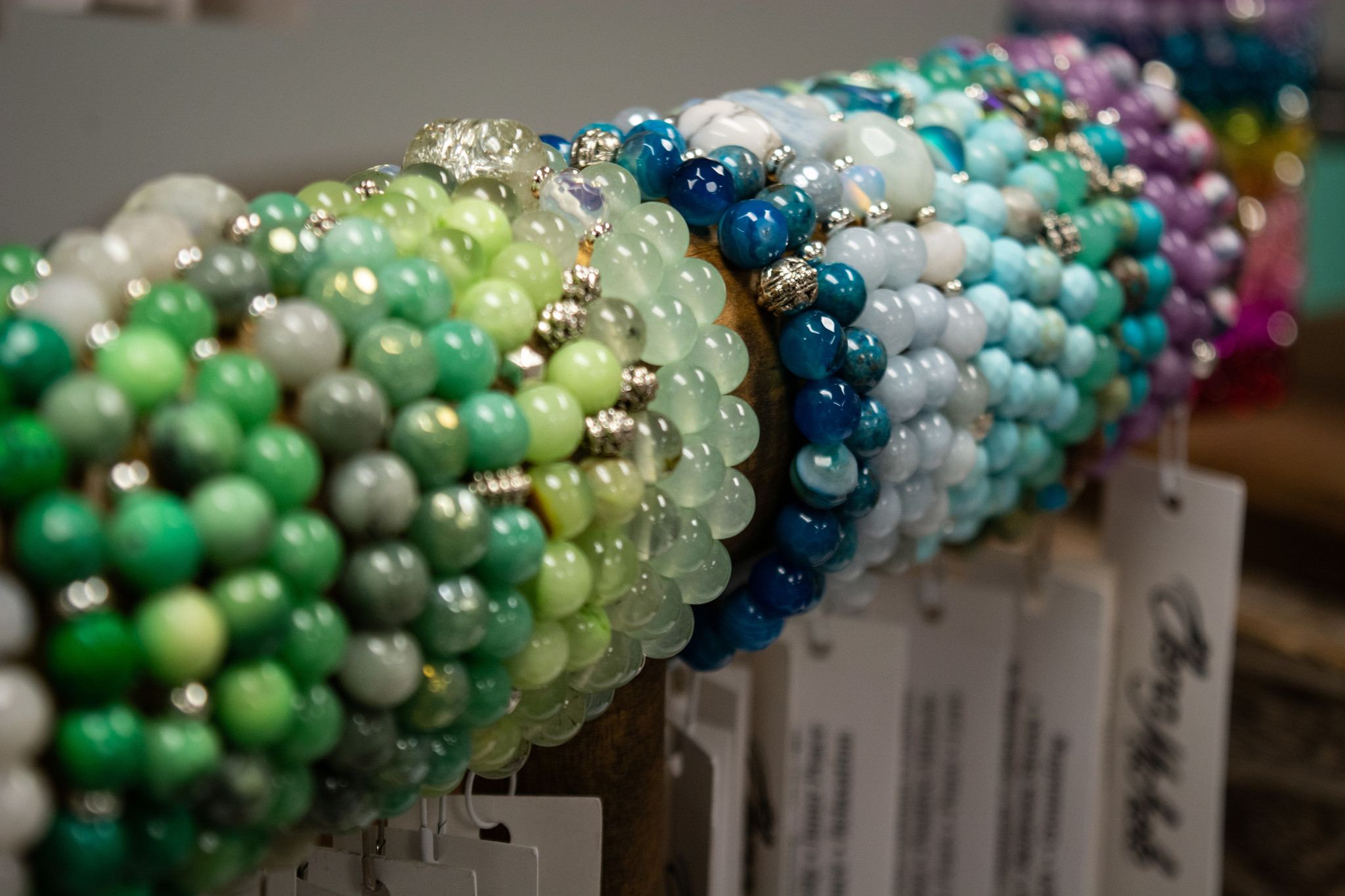 Lets have fun and be creative! During this class you will design and create (2) healing bracelets with an array of different gemstones, healing properties and other decorative unique beads.
Ages 6 and UP
$40.00 person (Venmo, Cash, Check)
5-15 people
About Elena: Elena Baseman is the owner and designer of Elena Michele, LLC which is located in Pittsburgh, Pennsylvania. She started this company in 2015 when she made the decision to make a dream a reality. Elena studied Fashion Design at Indiana University in Bloomington and spent many years after graduation trying to figure out who she was and what she wanted to do. Elena always knew her passion and purpose was to design and create and also help and inspire others. This is exactly the mission for "Elena Michele" jewelry.
Fun Fact - I have a black lab named Eddie who loves to lay under my desk while I bead!
Instagram - @elenamichelejewelry
For more information and to register for this class, please contact a So Me team member in person or at 412-767-8818.
So Me Artisan Wares and Jewelers Studio
3940 Middle Rd. Allison Park PA 15101
www.somepgh.com
412-767-8818
Follow us on Instagram to stay up to date on all of our awesome classes and events coming up! @somepgh and @somepgh_loftspace